VISION FIRST LOOK FROM THE NEW AVENGERS MOVIE
Previously seen from a distance in the interconnecting pictures that were released in July, this new photo gets us up close to the Vision, as played by Paul Bettany (voice of Jarvis) in all his red, green and yellow glory.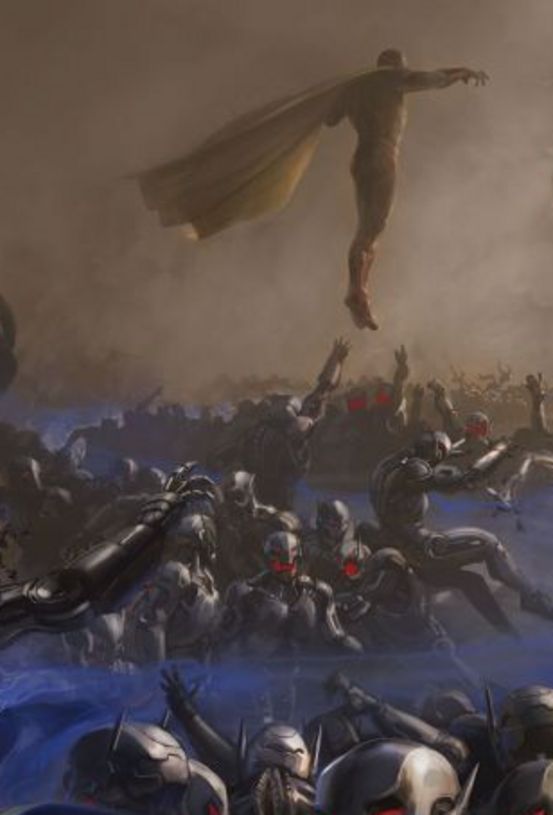 An additional image has surfaced on CosmicBookNews, apparently from Sideshow Collectibles, for a possible future release with an even closer look of the finished costume.
We do know going forward in the MCU Ultron will be created by Tony Stark, instead of Hank Pym; the original Ant-Man. We have no Wonder Man to base the Visions original brain patterns, much past that remains a mystery.